x
x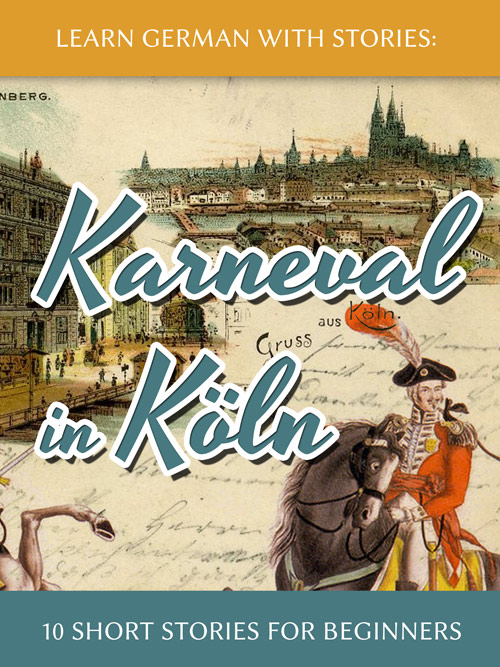 Learn German with Stories: Karneval in Köln – 10 Short Stories for Beginners

3 in one (PDF, MOBI, EPUB)
free preview
level: beginner
Learn German with Stories: Karneval in Köln – 10 Short Stories for Beginners
About this Book
Take your German to the next level and boost your vocabulary, reading comprehension and grammar sense with these German stories for beginners!
In this follow-up to Ferien in Frankfurt, Dino finds himself in Cologne, the Carnival Capital of Germany and home of the Cologne Cathedral.
Struggling with tacky accommodations and an empty wallet, he stumbles over a gig which promises to be a walk down easy street. But before he knows it, the carnival begins and he's faced with an onslaught of bewildering customs, an inebriated four-legged friend and sudden downpours of candy.
Explore Cologne's colorful carnival tradition, its very unique form of German humor (yes, it exists!), learn about local sights and sounds, and improve your German effortlessly along the way!
Author:
Format:
PDF, MOBI and EPUB
Pages:
Price:
Availability:
In Stock
Complete Series Bundle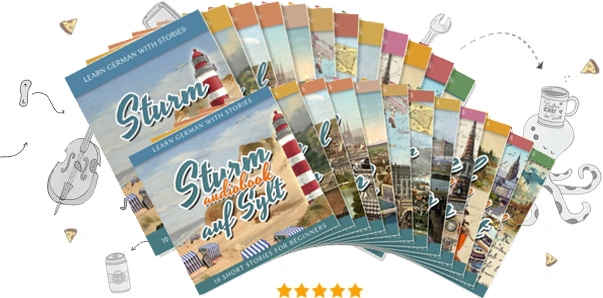 12 ebooks (EPUB, PDF, MOBI)
12 audiobooks (MP3 audio)
+ Flashcards (Anki/Quizlet) & more
Sale Price : $84.99
Regular Price: $119.70