x
x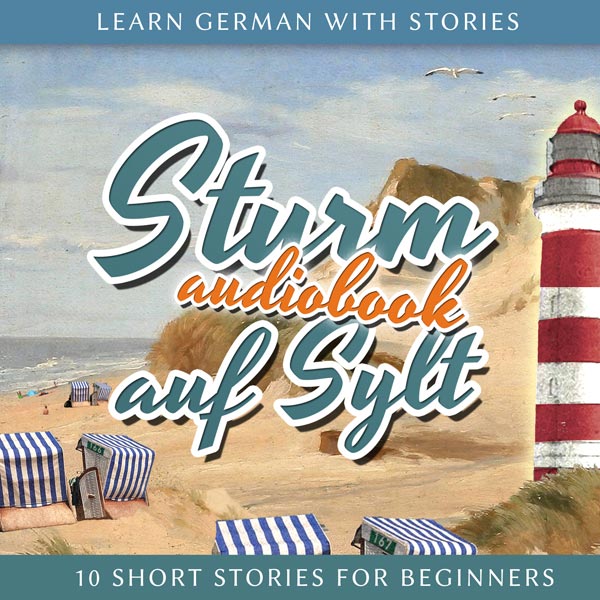 Learn German With Stories: Sturm auf Sylt – 10 Short Stories for Beginners (Audiobook)
preview
level: beginner
Learn German With Stories: Sturm auf Sylt – 10 Short Stories for Beginners (Audiobook)
About this Book
In this sequel to Lockdown in Liechtenstein, Dino joins a motley crew of travelers on a meme-fueled pilgrimage to the northernmost German Island of Sylt.
Disillusioned by a post-pandemic world and growing financial woes, punks, nerds and slackers from all over the republic have banded together to crash the favorite holiday spot of the super rich and famous.
When Dino and his new-found friends cross paths with a local entrepreneur they are plunged headlong into a world of pecuniary promises, but all that glitters is not gold.
Explore the Island of Sylt, learn about local sights, culture, cuisine and improve your German effortlessly along the way.
(To get the most out of this audiobook we recommend listening while reading through a paperback or ebook edition of Learn German with Stories: Sturm auf Sylt – 10 Short Stories for Beginners and working through the exercises.)
Length:
1:28:37
Bitrate:
VBR 1.65, ~224kbps
Size:
110MB (zipped)
Price:
Availability:
In Stock
Complete Series Bundle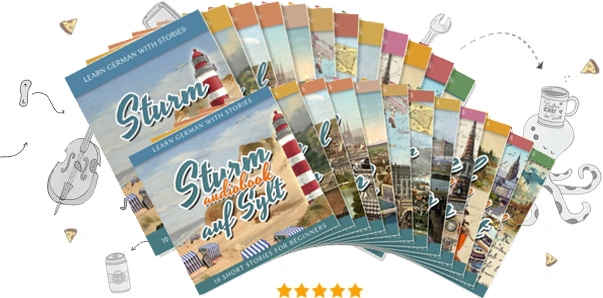 12 ebooks (EPUB, PDF, MOBI)
12 audiobooks (MP3 audio)
+ Flashcards (Anki/Quizlet) & more
Sale Price : $84.99
Regular Price: $119.70