x
x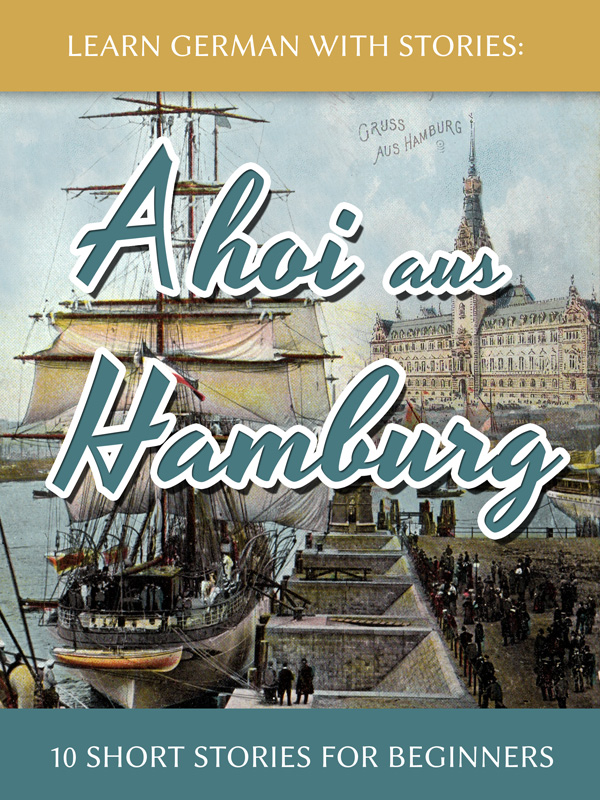 Learn German with Stories: Ahoi aus Hamburg – 10 Short Stories for Beginners

3 in one (PDF, MOBI, EPUB)
free preview
level: beginner
Learn German with Stories: Ahoi aus Hamburg – 10 Short Stories for Beginners
About this Book
Anchors aweigh! Take your German to the next level and boost your vocabulary, reading comprehension and grammar sense with episode 5 of the bestselling Dino lernt Deutsch short story series for beginners!
In this sequel to Momente in München, Dino travels up north to Hamburg, Germany's second largest city and home to one of the biggest ports in Europe.
Fresh off the train, he stumbles over an apartment offer which seems too good to be true, and of course there is a catch. Coping with new neighbors and a strange dialect, he soon begins to wonder whether he bit off more than he can chew.
Stroll through the city of Hamburg, learn about local sights and sounds, and improve your German effortlessly along the way!
Author:
Format:
PDF, MOBI and EPUB
Pages:
Price:
Availability:
In Stock
Complete Series Bundle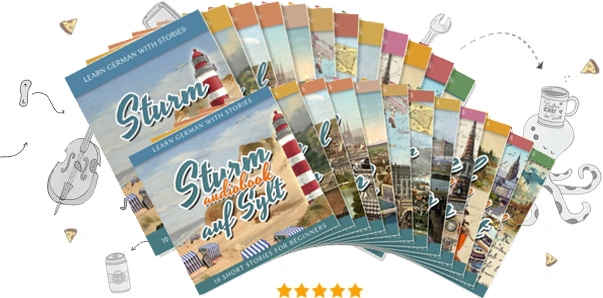 12 ebooks (EPUB, PDF, MOBI)
12 audiobooks (MP3 audio)
+ Flashcards (Anki/Quizlet) & more
Sale Price : $84.99
Regular Price: $119.70