x
x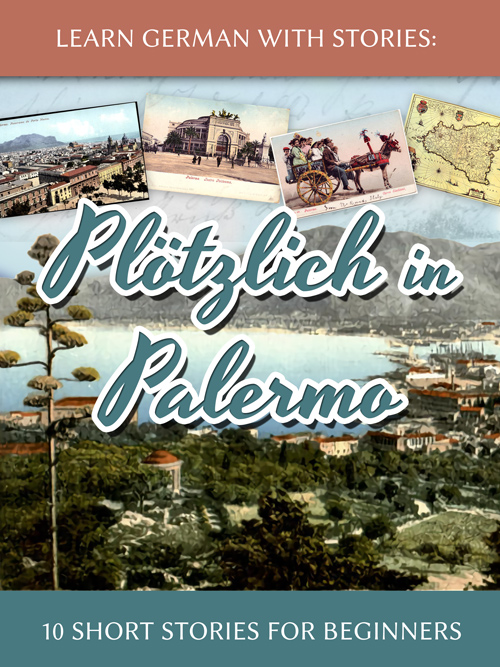 Learn German with Stories: Plötzlich in Palermo – 10 Short Stories for Beginners

3 in one (PDF, MOBI, EPUB)
free preview
level: beginner
Learn German with Stories: Plötzlich in Palermo – 10 Short Stories for Beginners
About this Book
Ciau! Take your German to the next level and boost your vocabulary, reading comprehension and grammar sense with episode 6 of the bestselling Dino lernt Deutsch German short story series for beginners!
In this special follow-up episode to Ahoi aus Hamburg, Dino travels back home to his place of birth, Palermo – coastal city and capital of Sicily – to join the wedding party of his big brother Alfredo.
Excited about the prospect of meeting old friends and family, and a special guest from England, Dino stumbles into the nuptial celebrations completely underdressed, when a strange incident suddenly throws everyone's plans into turmoil.
Discover the culture and cuisine of northern Sicily, learn about sights and sounds of Palermo and improve your German effortlessly along the way.
Author:
Format:
PDF, MOBI and EPUB
Pages:
Price:
Availability:
In Stock
Complete Series Bundle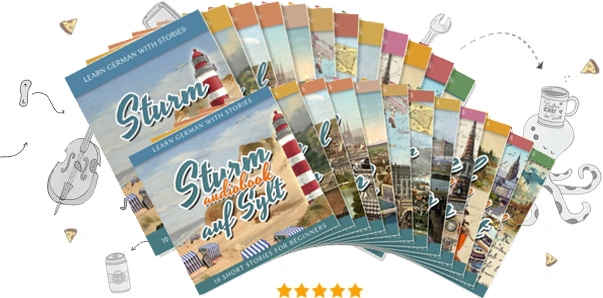 12 ebooks (EPUB, PDF, MOBI)
12 audiobooks (MP3 audio)
+ Flashcards (Anki/Quizlet) & more
Sale Price : $84.99
Regular Price: $119.70