x
x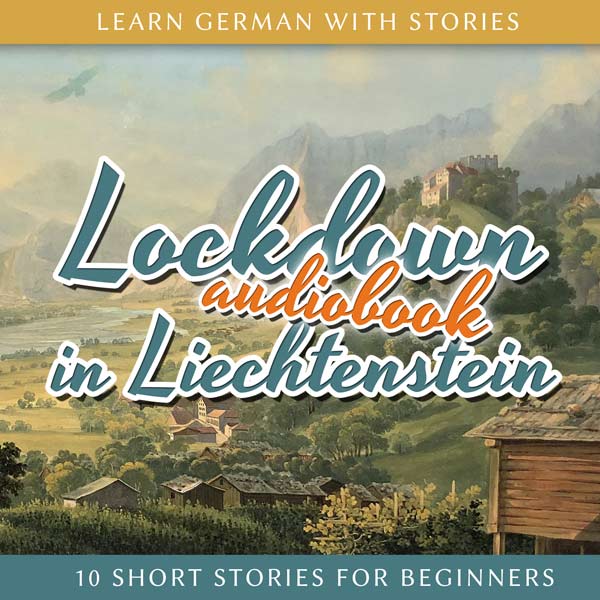 Learn German With Stories: Lockdown in Liechtenstein – 10 Short Stories for Beginners (Audiobook)
preview
level: beginner
Learn German With Stories: Lockdown in Liechtenstein – 10 Short Stories for Beginners (Audiobook)
About this Book
Following the events of Schlamassel in Stuttgart, Dino travels to Liechtenstein to join a coveted workshop, when a global pandemic shutters all entries and exits to the Alpine monarchy.
Stranded in an old castle not far from the capital, he is left to his own devices, grappling with the double whammy of isolation and monotony.
Under the tutelage of eccentric company he's initiated into the subtle arts of alpine cooking, motorcycle maintenance and other coping strategies for uncertain times. But not everyone shares his enthusiasm …
Explore Liechtenstein, learn about local culture, history and cuisine and improve your German effortlessly along the way.
The narration speed and style of this audiobook is aimed at beginners and intermediates, with special emphasis on clear pronunciation, so that you can easily pause and repeat words and phrases whenever you please.
(To get the most out of this audiobook we recommend listening while reading through a paperback or ebook edition of Learn German with Stories: Lockdown in Liechtenstein – 10 Short Stories for Beginners and working through the exercises.)
Length:
1:38:32
Bitrate:
VBR 1.65, ~224kbps
Size:
128MB (zipped)
Price:
Availability:
In Stock
Complete Series Bundle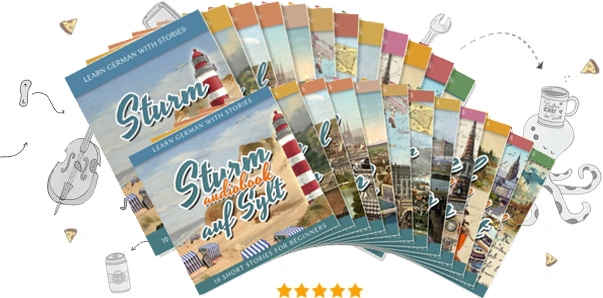 12 ebooks (EPUB, PDF, MOBI)
12 audiobooks (MP3 audio)
+ Flashcards (Anki/Quizlet) & more
Sale Price : $84.99
Regular Price: $119.70