x
x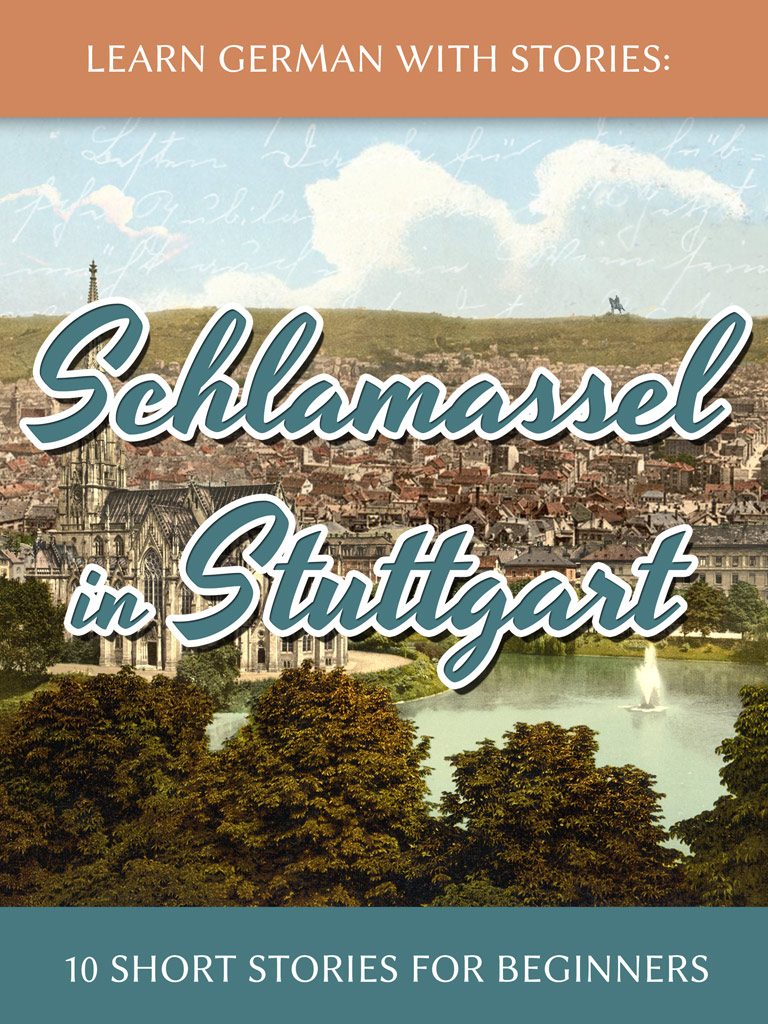 Learn German with Stories: Schlamassel in Stuttgart – 10 Short Stories for Beginners

3 in one (PDF, MOBI, EPUB)
free preview
level: beginner
Learn German with Stories: Schlamassel in Stuttgart – 10 Short Stories for Beginners
About this Book
Take your German to the next level and boost your vocabulary, reading comprehension and grammar sense with episode 10 of the Dino lernt Deutsch German short story series for beginners!
In this sequel to Digital in Dresden, Dino and Elisabeth follow an invitation to attend a prestigious event, but when nothing goes as planned they suddenly find themselves on a strange quest through Germany's 6th largest city.
With a worried relative in tow they hunt for clues across the valley basin of the capital of Baden-Württemberg, enlisting unlikely help from a local to unravel a mounting mystery.
Explore Stuttgart, learn about local culture, history and cuisine, and improve your German effortlessly along the way!
Author:
Format:
PDF, MOBI and EPUB
Pages:
Price:
Availability:
In Stock
Complete Series Bundle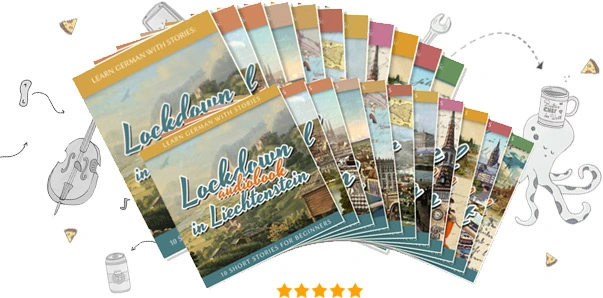 11 ebooks (EPUB, PDF, MOBI)
11 audiobooks (MP3 audio)
+ Flashcards (Anki/Quizlet) & more
Sale Price : $75.99
Regular Price: $111.72