x
x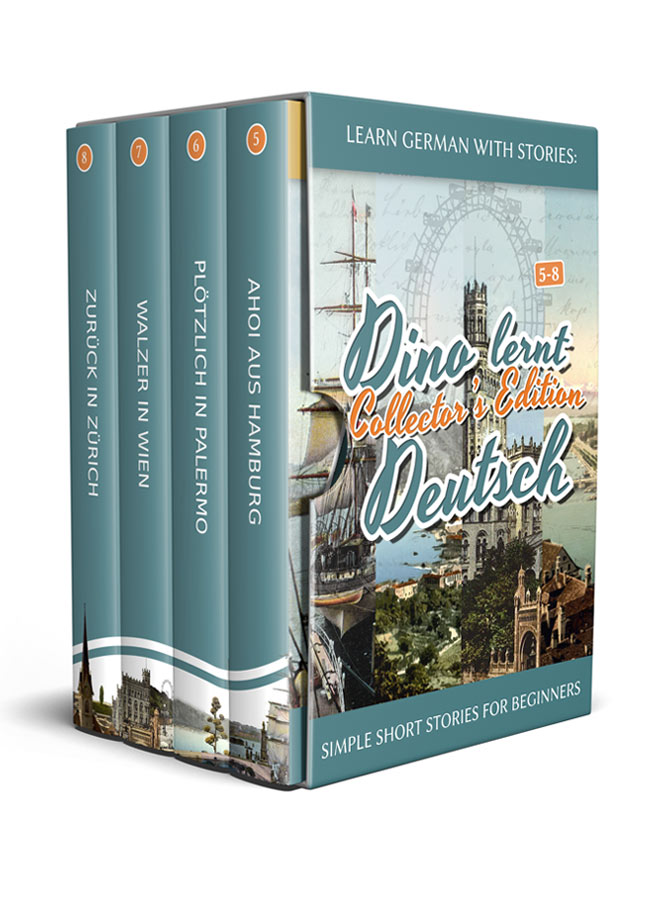 Learn German with Stories: Dino lernt Deutsch Collector's Edition – German Short Stories for Beginners: Explore European Cities and Boost Your Vocabulary
free preview
level: beginner
Learn German with Stories: Dino lernt Deutsch Collector's Edition – German Short Stories for Beginners: Explore European Cities and Boost Your Vocabulary
About this Book
Tired of boring textbooks and apps that don't make sense? Step into the shoes of Dino, explore 4 cities in 4 different countries and learn German—the way it's actually spoken—along the way!
This collector's edition comprises episodes 5-8 of the Dino lernt Deutsch German learning series for beginners: Ahoi aus Hamburg, Plötzlich in Palermo, Walzer in Wien and Zurück in Zürich.
With a fistful of German learning experiences under his belt Dino follows his heart's desire, visits friends and family back in his home country only to delve right back into the beautiful and bewildering world of Switzerland and Austria where German suddenly seems like a completely foreign language again.
Follow Dino on his adventures through four different European countries, immerse yourself in North Sea breezes, a Sicilian wedding, Viennese coffee culture, Swiss mountain air, and improve your German effortlessly along the way!
This book is designed to help beginners make the leap from studying isolated words and phrases to reading (and enjoying) naturally flowing German short stories.
Pages:
Price:
Availability:
In Stock
Complete Series Bundle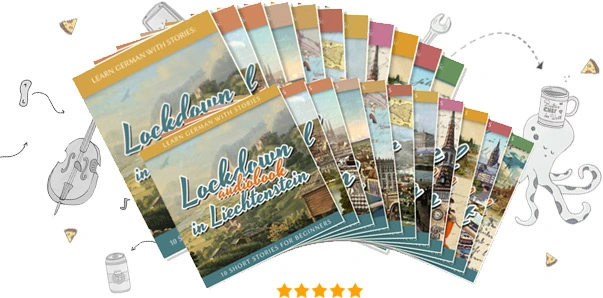 11 ebooks (EPUB, PDF, MOBI)
11 audiobooks (MP3 audio)
+ Flashcards (Anki/Quizlet) & more
Sale Price : $75.99
Regular Price: $111.72