x
2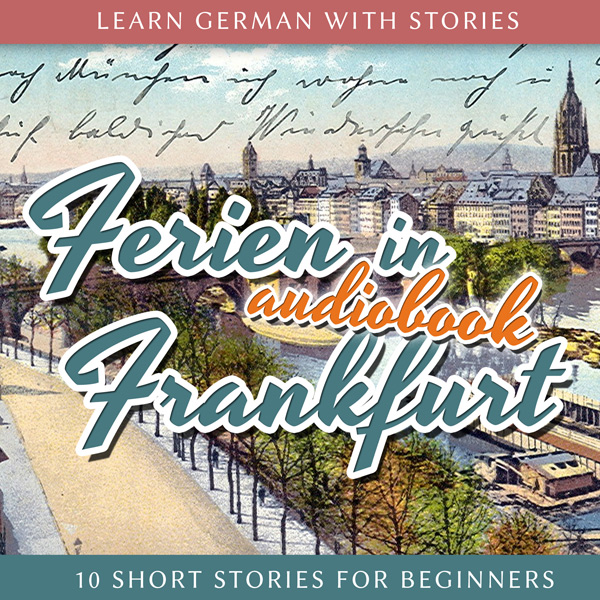 play
level: beginner
Learn German with Stories: Ferien in Frankfurt – 10 Short Stories for Beginners (Audiobook)
(MP3 edition)
Experience the second episode of our bestselling "Dino lernt Deutsch" story series for German learners on your stereo or headphones, at home or on the go.
The narration speed and style of this audiobook is aimed at absolute beginners, with special emphasis on clear pronunciation, so that you can easily pause and repeat words and phrases whenever you please.
Intermediate learners are invited to just sit back and immerse themselves in the sounds and sights of Frankfurt. Join Dino on his visit to a quaint Hessian cider pub, explore the Zeil, Frankfurt's famous shopping mile and stroll along the shores of the Main river.
To maximize study effects, we recommend listening to this audiobook together with a paperback or ebook edition of Learn German with Stories: Ferien in Frankfurt – 10 Short Stories for Beginners. Can you solve all the exercises in the text just by listening to the audio edition?
length: 1:02:11
size: 70.8 MB (zipped)
format: MP3 (VBR 1.65)
Featuring sounds from freesound.org via Creative Commons (CC0 1.0, CC BY 3.0) with recordings by: PiR2, digifishmusic, Audiactiva, f4ngy, sportygurl37, Eelke, audible-edge, cmusounddesign, Reikun, sagetyrtle, Tunefisch, nikitralala, inchadney, cfork, mshahen, DaveMatney, dobroide, sound_ims, sdfalk, Islabonita, dermotte, Greencouch, duckduckpony, Koyber, vonfleisch, kwahmah_02, gelo_papas, dapperdaniel, 7778, allornothing21, Bidone, martats, 20020, tontoepfer, metropolis, Paper Jam, joebro10, LG (visit freesound.org/people/[USERNAME] for more information)
This audiobook comes as a zipped MP3 album (compatible with all MP3-capable devices).
Complete Series Bundle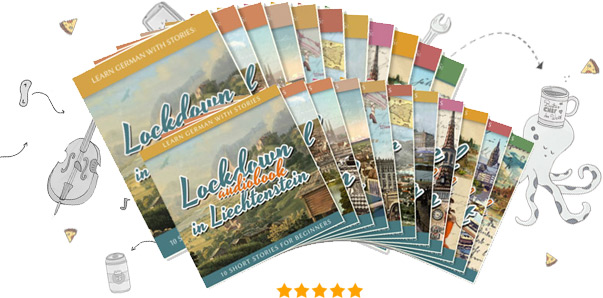 11 ebooks (EPUB, PDF, MOBI)
11 audiobooks (MP3 audio)
+ Flashcards (Anki/Quizlet) & more
Sale Price : $75.99
Regular Price: $111.72