x
x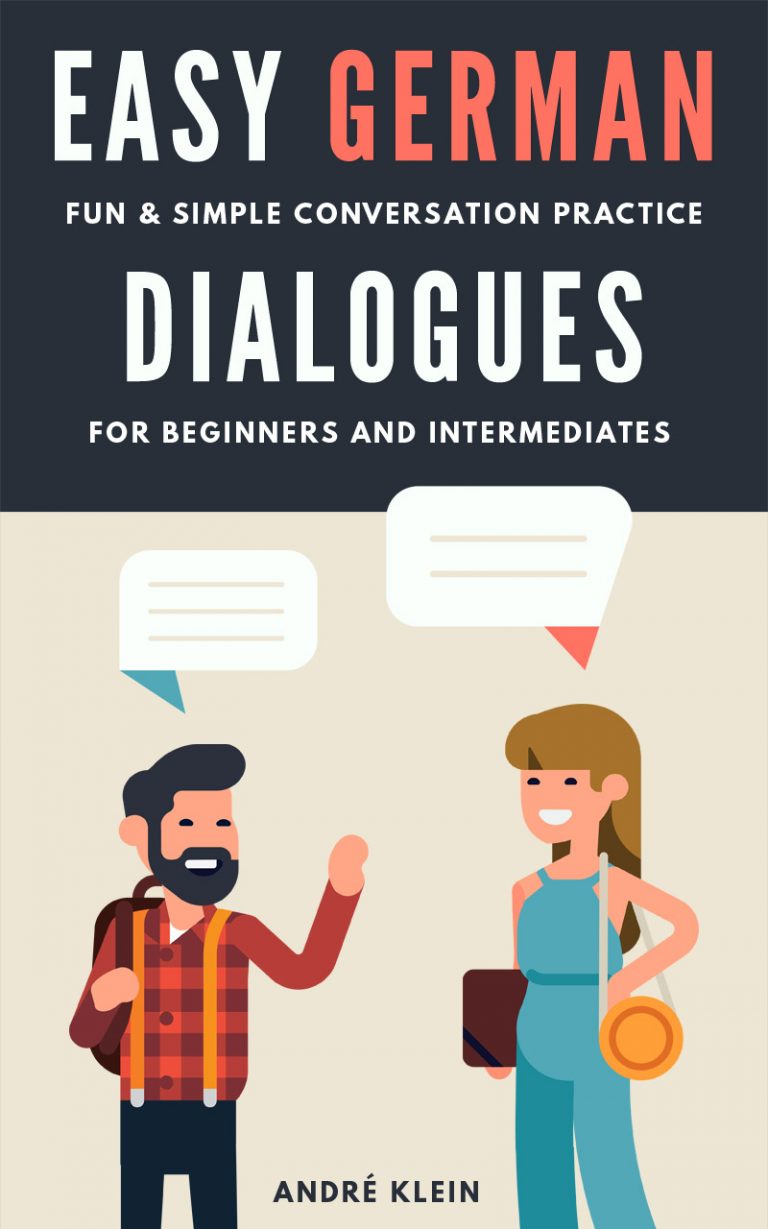 Easy German Dialogues: Fun & Simple Conversation Practice For Beginners And Intermediates

3 in one (PDF, MOBI, EPUB)
free preview
Easy German Dialogues: Fun & Simple Conversation Practice For Beginners And Intermediates
About this Book
Conversational German Doesn't Have To Be Hard
What's the secret of the old marble bust Michael is trying to ship off to a distant relative? Will Manfred and Sabine ever escape the doldrums of everyday life and finally go on vacation? What's a birthday without a cake? Why does Sarah hate superheroes? And what's wrong with Mrs Margolis BMW?
This book is designed to provide beginners and intermediate learners with real world conversational German from everyday life: a stroll over the farmer's market, a neurotic's trip to the doctor's office, a brief foray into the arcane mysteries of German train fares, a job application gone rogue, and much more.
Boost your German vocabulary effortlessly with these fun little stories told through dialogue, gain confidence in your text comprehension skills through short quizzes and never forget new words and expressions again with the help of included flashcards (digital and printable).
Enjoy fun dialogues and pick up German vocabulary for:
sending a postal package
talking about movies
visiting the doctor
taking your car to the shop
ordering in a restaurant
adopting a pet
doing a job interview
booking a cruise
and much more
This book comes with:
a custom German-English dictionary covering relevant idioms and expressions
tips and strategies for learning words faster and remembering them longer
flashcards for printing or practicing on your mobile devices
detailed quizzes to bolster your text comprehension
convenient navigation to easily find the correct answers
enhanced formatting with 'stage directions'
Who needs boring textbooks anyway? Access authentic German now through the power of storytelling!
Author:
Format:
PDF, MOBI and EPUB
Pages:
Price:
Availability:
In Stock
You Might Also Like