x
x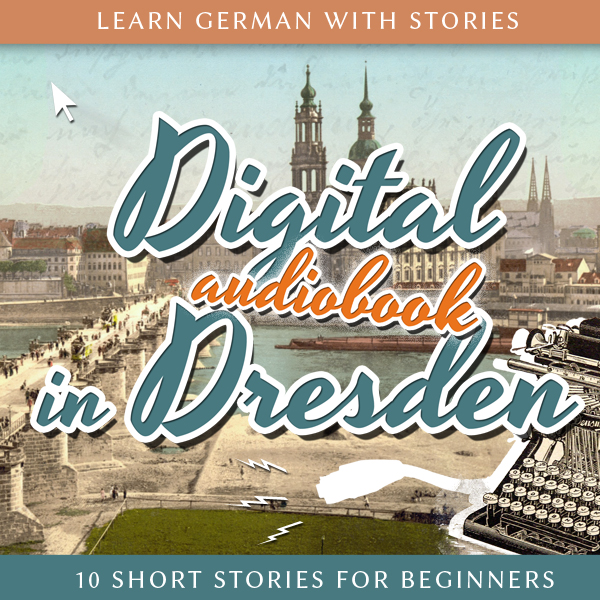 Learn German with Stories: Digital in Dresden – 10 Short Stories For Beginners (Audiobook)
preview
level: beginner
Learn German with Stories: Digital in Dresden – 10 Short Stories For Beginners (Audiobook)
About this Book
Experience the ninth episode of the Dino lernt Deutsch story series for German learners on your stereo or headphones, at home or on the go!
Dino lands a promising new office job in Dresden with stable pay and promotion opportunities, but it's only so long before corporate implications force him to make a tough decision.
The narration speed and style of this audiobook is aimed at beginners and intermediates, with special emphasis on clear pronunciation, so that you can easily pause and repeat words and phrases whenever you please.
(To get the most out of this audiobook we recommend listening while reading through a paperback or ebook edition of "Learn German with Stories: Digital in Dresden – 10 Short Stories for Beginners" and working through the exercises.)
Length:
1:32:21
Bitrate:
VBR 1.65, ~224kbps
Size:
76.6MB (zipped)
Price:
Availability:
In Stock
Complete Series Bundle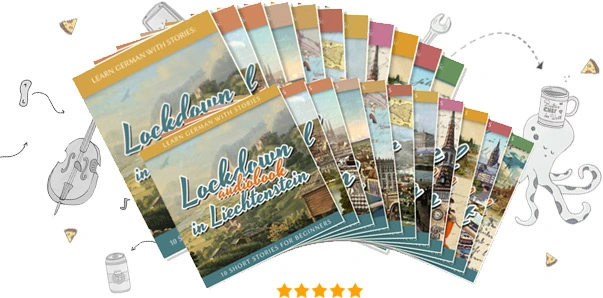 11 ebooks (EPUB, PDF, MOBI)
11 audiobooks (MP3 audio)
+ Flashcards (Anki/Quizlet) & more
Sale Price : $75.99
Regular Price: $111.72