x
x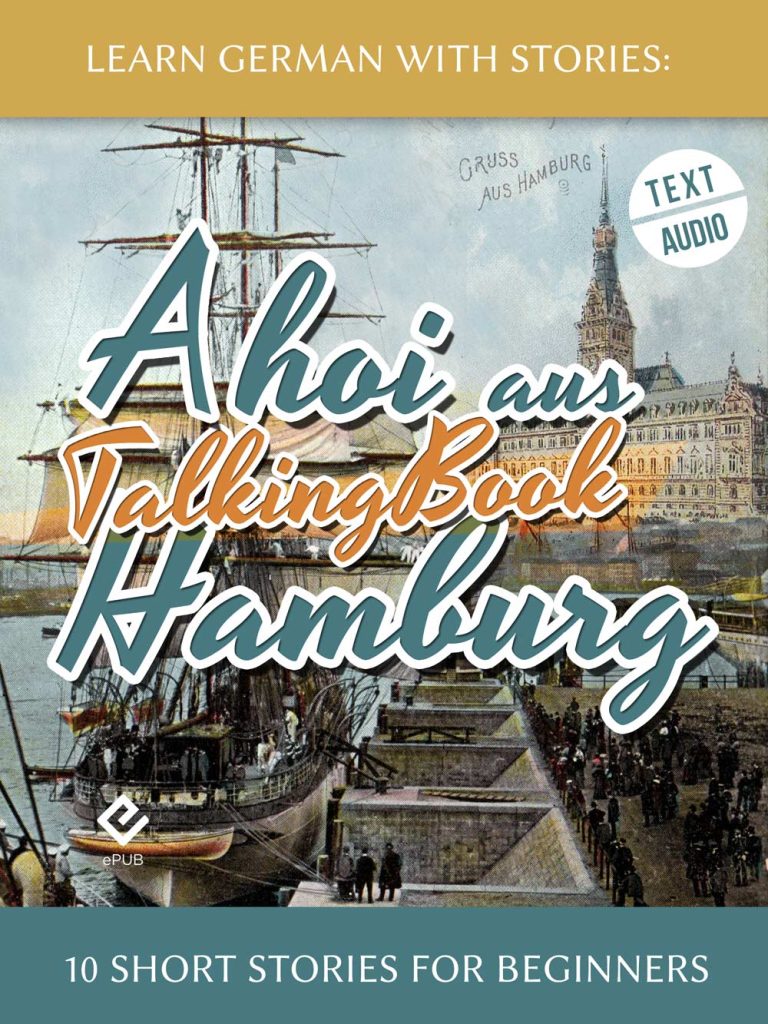 Learn German With Stories: Ahoi aus Hamburg – 10 Short Stories for Beginners (TalkingBook)
level: beginner
Learn German With Stories: Ahoi aus Hamburg – 10 Short Stories for Beginners (TalkingBook)
About this Book
This is the TalkingBook edition of Ahoi aus Hamburg, an immersive new way to experience reading and listening at the same time!
Are you tired of wondering about the pronunciation of new German words while reading? This edition aligns audio narration with the words on the page so you can stop worrying about phonetics and get back into the flow of the story.
Note: This edition does not contain downloadable MP3 files but provides audio and text in one seamless experience. For the standalone downloadable audiobook , please see here.
How Does it Work?
There are two different ways you can enjoy this immersive learning experience for German learners:
• read & listen in your browser, no downloads or apps required (online-only)
• download the audio-enabled ePUB and open it in a compatible app* (offline)
*Please see our help section for a complete list of compatible apps.
Format:
EPUB3 with audio narration, web app
Price:
Availability:
In Stock
Complete Series Bundle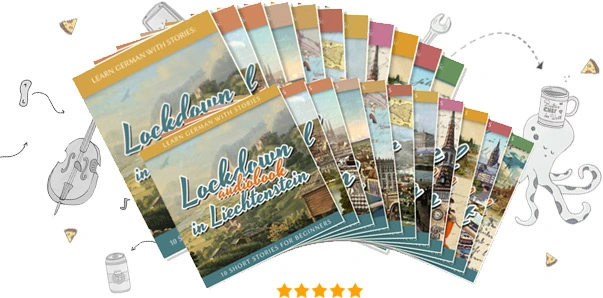 11 ebooks (EPUB, PDF, MOBI)
11 audiobooks (MP3 audio)
+ Flashcards (Anki/Quizlet) & more
Sale Price : $75.99
Regular Price: $111.72