x
x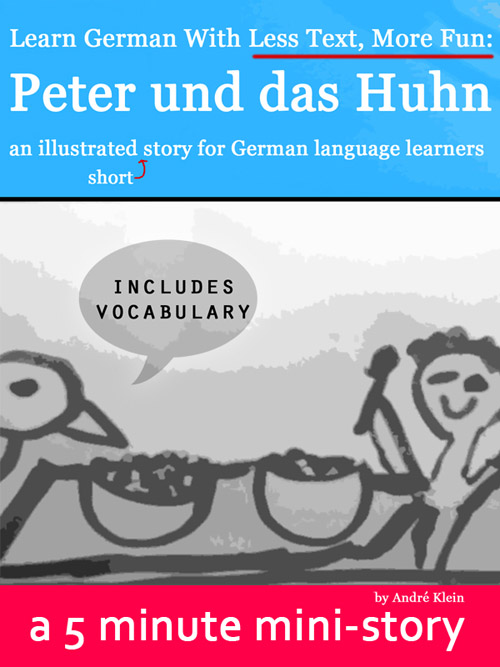 Learn German With Less Text, More Fun: Peter und das Huhn – an illustrated (short) story for German language learners
Learn German With Less Text, More Fun: Peter und das Huhn – an illustrated (short) story for German language learners
About this Book
Some people say learning German is difficult. But German is not more difficult (or easier) than any other language. It all depends on the approach.
After the first year of German there comes a time when studying grammar and drilling vocabulary lists doesn't work anymore. Eventually, each learner has to work with authentic materials such as newspapers, blogs and literature.
Some teachers will tell their students that before they actually go out and immerse themselves in such materials they have to lay a strong groundwork of grammar and vocabulary. While there's nothing wrong with that, there's also no reason why learners shouldn't immerse themselves in authentic materials from day one.
This illustrated short story is based on this understanding and uses simple natural sentences along with images to form an intuitive approach to learning German.
Difficult words are marked in bold and translated in the dictionary. You can use your Kindle to navigate between the sentences, pictures and vocabulary list.
Author:
Format:
PDF, MOBI and EPUB
Price:
Availability:
In Stock
This is a free download. No registration required.