x
x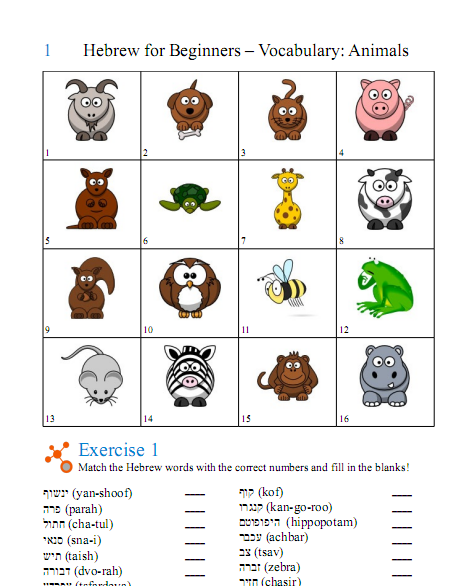 Free Hebrew Worksheets – Hebrew Exercises for Beginners
Free Hebrew Worksheets – Hebrew Exercises for Beginners
About this Book
We're happy to present two Hebrew worksheets for the beginner. One deals with Hebrew names of animals. The other one with vocabulary of everday objects at home.
The download contains:
– two worksheets as PDF with exercises for…
– matching Hebrew words with English spelling
– writing Hebrew words based on transcription
– and lots of nice colorful pictures
You can download a zip file of these two free Hebrew worksheet right here.
Price:
Availability:
In Stock
This is a free download. No registration required.