x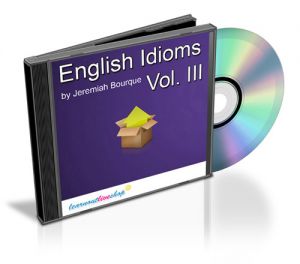 English Idioms Vol. III
(MP3 edition)
Yes it's time again for part 3 of the popular series "English Idioms" famous for its special picks and humoristic angle, this time featuring expressions like "Too much of a good thing!" or "All walks of life" and "Swing for the fences"
With this free audiobook you can now once again learn 10 new idioms commonly used in spoken and written English, explained by Learn Out Live's English department head Jeremiah Bourque.
American proverbs
Intro
The song Undercover by Citizen Nyx is licensed under a Attribution (3.0).
This is a free download. No registration required.