x
x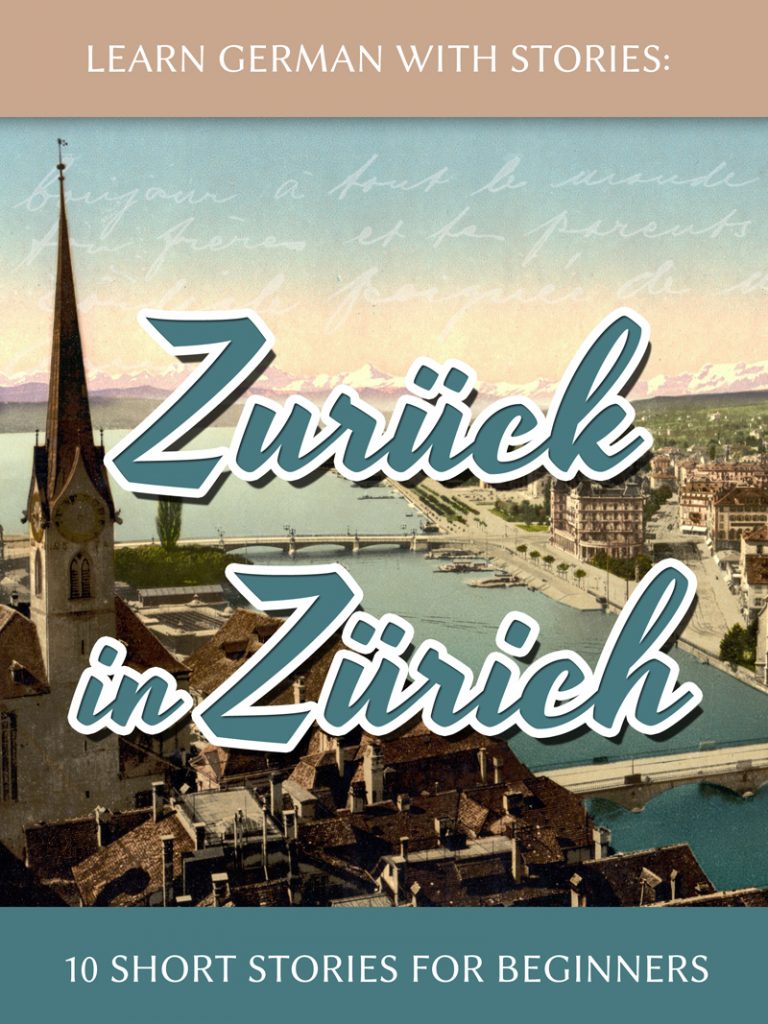 Learn German with Stories: Zurück in Zürich – 10 Short Stories for Beginners

3 in one (PDF, MOBI, EPUB)
free preview
level: beginner
Learn German with Stories: Zurück in Zürich – 10 Short Stories for Beginners
About this Book
Grüezi! Take your German to the next level and boost your vocabulary, reading comprehension and grammar sense with episode 8 of the popular Dino lernt Deutsch German short story series for beginners!
Following their Walzer in Wien, Dino and Elisabeth are off to Switzerland to visit extended family and enjoy some fresh mountain air but soon find themselves caught up between high-end expenses and a strange exercise in escape artistry.
While reveling in the beauty of Lake Zurich, the old city and the alpine view, Dino grapples with the incomprehensibility of the Swiss dialect and reveals a surprising aspect about his girlfriend's family.
Explore Zurich, learn about local customs and culture and improve your German effortlessly along the way!
Author:
Format:
PDF, MOBI and EPUB
Pages:
Price:
Availability:
In Stock
Complete Series Bundle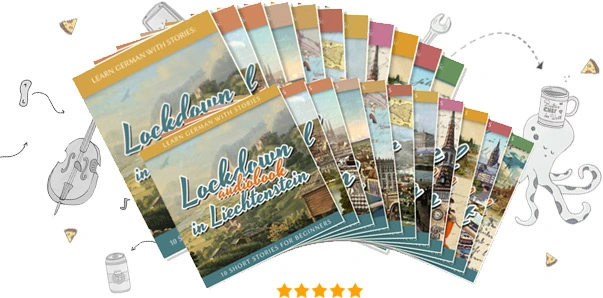 11 ebooks (EPUB, PDF, MOBI)
11 audiobooks (MP3 audio)
+ Flashcards (Anki/Quizlet) & more
Sale Price : $75.99
Regular Price: $111.72