x
x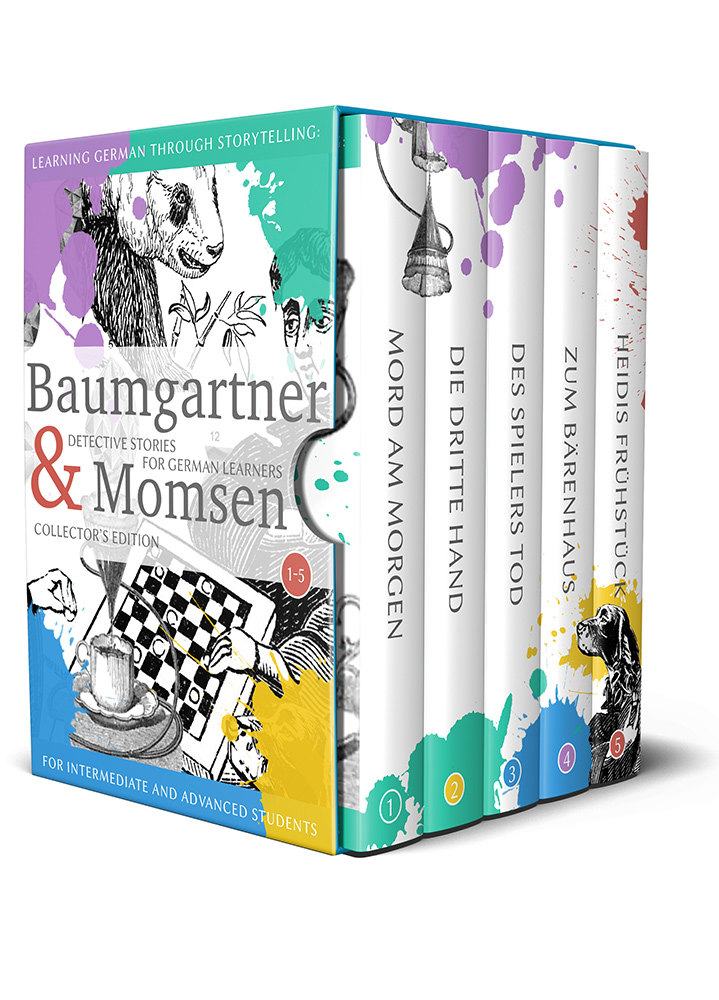 Learning German through Storytelling: Baumgartner & Momsen Detective Stories for German Learners, Collector's Edition 1-5

3 in one (PDF, MOBI, EPUB)
free preview
level: intermediate
Learning German through Storytelling: Baumgartner & Momsen Detective Stories for German Learners, Collector's Edition 1-5
About this Book
This collector's edition comprises the first five episodes of the popular "Baumgartner & Momsen" crime and mystery series for intermediate and advanced German learners: Mord am Morgen, Die Dritte Hand, Des Spielers Tod, Zum Bärenhaus and Heidis Frühstück.
Harald Baumgartner is a grumpy old-fashioned flatfoot with an infallible instinct for catching killers, Katharina Momsen is a sassy sleuth and a cold sober markswoman. Together they are "Baumgartner & Momsen", the quirky but effective team feared by crooks and criminals everywhere.
Each story invites readers to help solve a crime and pick up important German vocabulary along the way. At the end of every chapter relevant words are translated into English, followed by short text-comprehension questions. (The correct answers can be found at the end of each story in the Answer Key section.)
While the stories themselves are primarily aimed at creating an immersive and entertaining reading experience for German learners, the language is specially designed to familiarize readers with unique forms of spoken German with a special emphasis on dialogue and common idiomatic phrases.
Author:
Format:
PDF, MOBI and EPUB
Pages:
Price:
Availability:
In Stock
Complete Series Bundle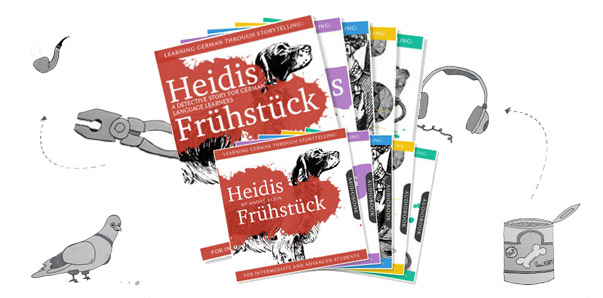 5 ebooks (EPUB, PDF, MOBI)
5 audiobooks (MP3 audio)
+ Flashcards (Anki/Quizlet) & more
Sale Price : $27.99
Regular Price: $32.99