x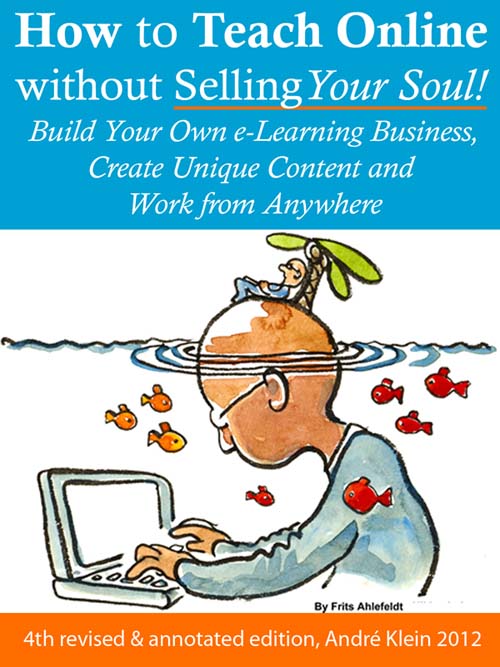 How To Teach Online Without Selling Your Soul
(Ebook Edition)
When I first thought about Online learning I didn't have a clue how to go about it, or if it would work as well as I imagined.
But after a while of experimenting and making a number of mistakes, it suddenly started to work so well, that I had to quit my job at the "brick and mortar" institution called school and became a full-time online teacher.
Since then I have been moving freely between countries, taking my job with me wherever I go. No more commuting. No more board meetings. In fact, it finally felt like I could do whatever I want.
This little book is a compilation of articles which have appeared on my blog over the last year, re-edited here to produce an immersive reading experience for both novices and seasoned edupreneurs.
After reading this, you will no longer feel overwhelmed about teaching online, and you'll avoid the many pitfalls of teachers like myself who dived into the online world without Andre as a guide. – sylviasenglishonline.org
This is a free download. No registration required.