x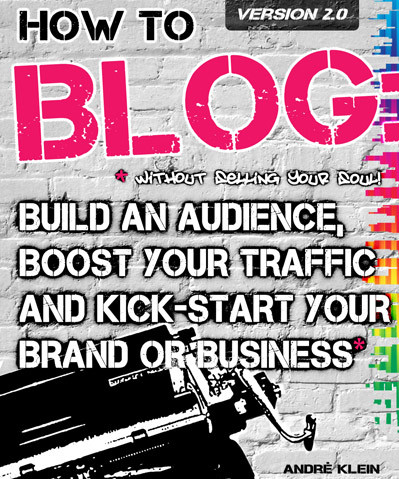 How To Blog: Build An Audience, Boost Your Traffic and Kick-Start Your Business Without Selling Your Soul
(Ebook Edition)
OMG! Not Yet Another Book About Blogging!
Do you remember the days when a mere mention of the word "blog" would split a room in two?
Within a second you could have the nerds and technologically informed silentlys nodding to themselves and rolling their eyes while the uninitiated blurted out: "HUH? WHAT? A BLOB?!"
Then, unavoidable as the Amen in church, the geeky litany was unrolled: that the word blog was actually a blend of "web-log" and usually referred to a collection of entries in reverse-chronological which could theoretically consist of text, audio, video and allowed interactivity in the form of comments.
Today, nobody talks like that anymore.
Every child knows what a blog is. Every groundskeeper and aunt from overseas has stumbled over one, before.
This is a free download. No registration required.