x
x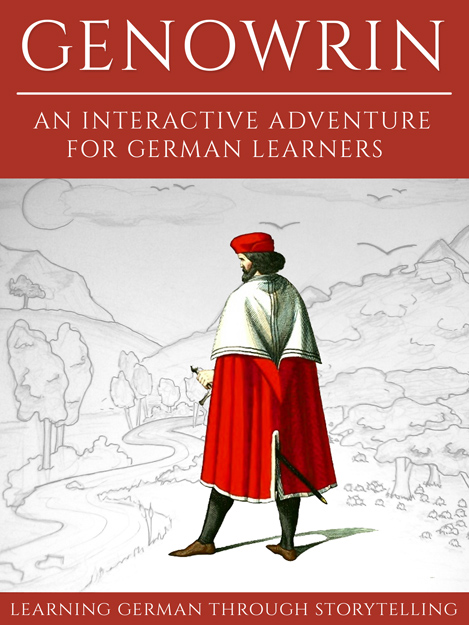 Learning German Through Storytelling: Genowrin – an interactive adventure for German learners
free preview
level: advanced
Learning German Through Storytelling: Genowrin – an interactive adventure for German learners
About this Book
After a long and terrible war a warrior returns home, but nothing is as he remembers. The kingdom is haunted by a dark curse. Can you find out what happened and restore peace and glory?
This interactive adventure ebook for German learners puts you, the reader, at the heart of the action. Boost your grammar by engaging in sword fights, improve your conversation skills by interacting with interesting people and enhance your vocabulary while exploring forests and dungeons.
Why brood over grammar sheets and lifeless workbooks when you can be entertained and learn German along the way?
Watch The Trailer For This German Learning Adventure
Go Adventuring on Any Device
This book contains:
– an epic tale in a fantasy kingdom
– an interactive storyline
– optimized language for German learners
– dialogue practice with in-book characters
– quizzes and grammar questions
– hand-drawn illustrations
– social sharing features
– hours of German learning fun
Dimensions:
5.06 x 7.81 inches
ISBN:
Pages:
Price:
Availability:
In Stock