x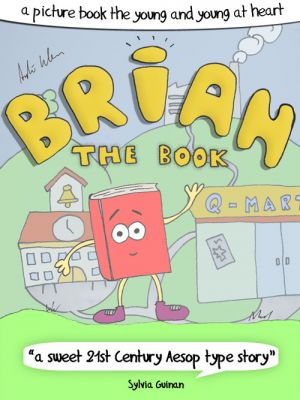 Brian The Book – A Picture Book For The Young And Young At Heart
(Ebook Edition)
It was a normal day for Brian the Book, until he found that his friends were in danger. Follow our hero and help him unravel the mystery of the book-threatening "reading machine". What does it want? Where does it come from? And will Brian be able to protect his friends from its hungry jaws?
Can Electronic Books and Paper Books Live Together?
That's the question underlying this colored picture book by André Klein. Breaking down abstract concepts to a visual level, this book illustrates the current debate around the culture of reading and makes it accessible for both young and old readers. Are ebooks and e-readers posing a serious threat to libraries and bookshops? Are paper books the superior choice for consuming written works? Follow Brian The Book's journey and rethink your own reading habits.
This picture book for the young and young at heart contains…
– hand-drawn illustrations by the author
– full color (also compatible with black & white devices)
– simple sentences for early readers
– no DRM-restrictions (read on any device, in any format)